Testimonials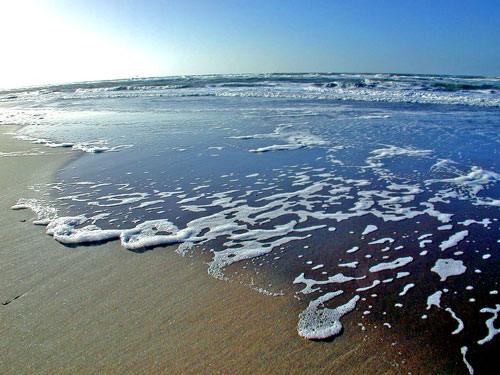 CHECK OUT MY REVIEWS ON YELP! CLICK HERE
After I got in a car accident, I had intense pain in my shoulder, neck, and back. Prescription narcotic medicine did not relieve my pain, but Kate's massage did. I couldn't thank her more!
Veronica Fuog, Director of Compliance at Affinity Consultants, UCSD alumna
*******
Kate is the best CMT (certified massage therapist) I have ever gone to. I have had chronic back pain for over 15 years and have tried everything, I mean everything to manage it. After the first session with Kate my pain did not affect me the way it once had. With continued sessions I was able to go off my prescription pain meds and did not have to see a PT as often, just for added exercises when I needed to progress. I have been to more massage therapist's than I have fingers and toes to count over the years and can say that Kate is one of a kind, she really cares, works so hard to relief any aches and pains, she knows and truly listens to what your body needs. She is worth her weight in gold!
Lara Stauffer, Yorba Linda, CA
*******

I had found some temporary pain relief with chiropractors and acupuncture; but, until I found Kate I was unable to get off the pain meds I had been on for the last 8 years! Just 6 weeks after beginning regular treatments I was able to stop all meds and really be able to enjoy my family and my life once again. She is blessed with a gift and I was truly blessed to find her.
Holly Johnston, Temecula, CA
*******
I had a great massage by Kate from Body Eclectic. She gives a massage designed for women that is not wimpy but not too tough either. Her gentle nature provides a high level of comfort during the experience. Kate uses therapeutic massage techniques and she will find little tendons and muscles that you may not have known that you have. The hot stones are a nice touch.
Lynn Melton, Owner Joaquins Mexican Restaurant, Yorba Linda
*******
Kate is excellent! I have had many massages in my life and she is one of the best. She focuses on what ails you. You are not going to have a cookie cutter experience; she is there to help make you feel better with a variety of techniques—including hot stone, Swedish, deep tissue and fascia work (and more). Her extensive background in Occupational Therapy gives a unique perspective and focus on healing. She is a real professional and I never want my sessions to end. Thank you Kate!
Michelle De Lalio, mother of 3, Northern California

*******
For months I suffered from an injury to my rotator cuff in my shoulder area that was very painful and limited my mobility. I visited a chiropractor who recommended I get a therapeutic massage. I had always thought of massage as a luxury spa like experience; but, I wasn't aware it could eliminate pain. I set up an appointment with Kate and was very specific about where my pain was located. She worked those areas exclusively. In two visits I am pain free and have full mobility in my shoulder again. Now I visit Kate for the purpose of remaining pain free.
Jami McKnees, Meridian Payroll Temecula, CA
*******
After years of looking for pain relief I found Kate... she doesn't just give you a treatment --- I would call it an experience!
Marlise Souza, ret, Temecula, CA